REFLEKSI NALAR FIKIH SOSIAL DALAM KRISIS LINGKUNGAN HIDUP
Keywords:
Developmentalisme Program, Ecology Crisis, Social Fiqh
Abstract
Social Fiqh based on paradigm that solve a social problem is the most important
attention from syariah, so, the social fiqh must be corelated to social problem solving
and the public basic requirements fulfillment, not only dharuriyah, hajiyah but also
tahsiniyah. Ecology crisis is result from developmentalisme program only based on
economic growth. The programs are investment, green revolution, and family planning.
The social fiqh doesn't understand that the programs have strong relation, so, only
ecology crisis or damaging environment is forbiden but the others aren't forbiden.
Finally, the social fiqh and the government united to created imbalance in social order.
Where is the maslahah spirit?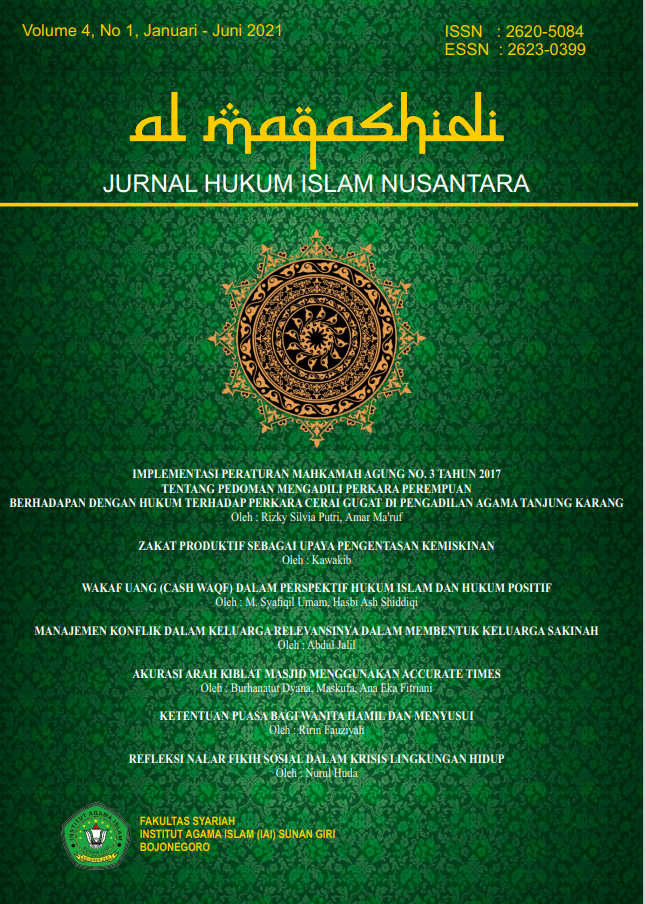 Downloads
License
Copyright (c) 2021 AL MAQASHIDI
This work is licensed under a Creative Commons Attribution 4.0 International License.