PEMIKIRAN TAFSIR ILMI KARYA AHMAD BAIQUNI
Keywords:
Al Quran, tafsir, Ahmad Baiquni
Abstract
The Qur'an is full of reflections on the Heavens. In the preceding chapter on the creation, we saw how the plurality of the Heavens and Earths was referred to, as well as what the Qur'an calls an intermediary creation 'between the Heavens and the Earth': modern science has verified the latter. The verses revering to the creation already containa broad idea of what is to be found in the heavens, i.e. of everything outside the earth.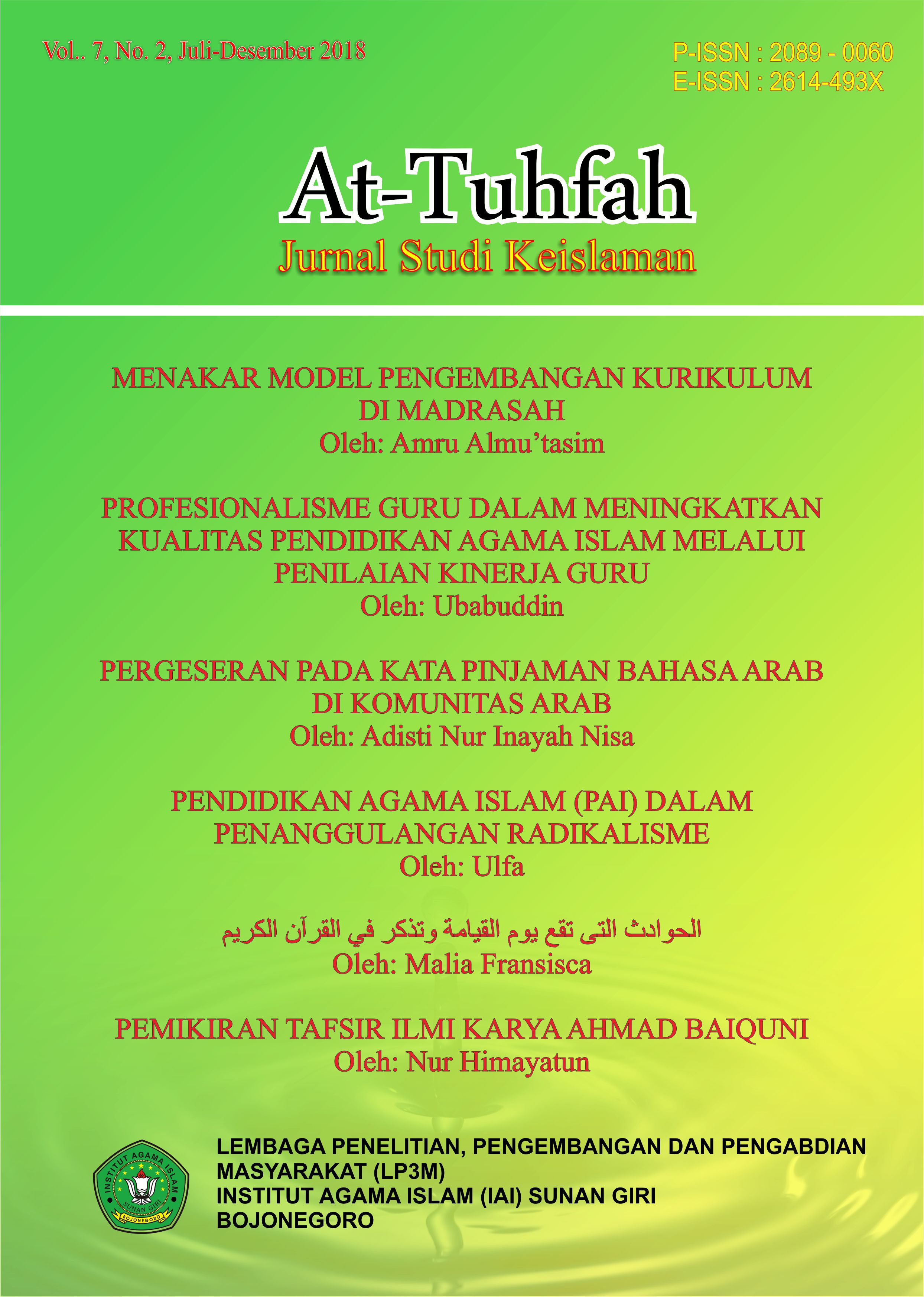 Downloads
How to Cite
Hamiyetun, N. (2018). PEMIKIRAN TAFSIR ILMI KARYA AHMAD BAIQUNI. AT-TUHFAH: JURNAL STUDI KEISLAMAN, 7(2), 69–80. https://doi.org/10.36840/jurnalstudikeislaman.v7i2.146