TRADISI NANDUNG SEBAGAI PEMBENTUKAN KARAKTER PADA MASYARAKAT RENGAT INDRAGIRI HULU RIAU
Keywords:
Nandung, Character Building, Oral Tradition
Abstract
Nandung tradition, which originated in Rengat, Indragiri Hulu Regency, Riau, is a type of local wisdom that demands purpose and function, as well as value in character development as capital in local culture. The culture that is passed down from generation to generation can be used to extract local knowledge (local knowledge) and local wisdom (local wisdom) in overcoming various obstacles in the formation of character formation. The method utilized is descriptive analysis with a qualitative approach, with the goal of describing the Nandung tradition in the Rengat community of Indragiri Hulu Riau as a character determinant. Because it contains the value of religious education, the value of moral education, and the value of social education, the Nandung tradition is full of values in moulding character, according to the conclusions of this studythe importance of social and cultural education, as well as psychological and religious principles The Nandung tradition's ideals of local wisdom are important in moulding the Rengat Indragiri Hulu community's character in conformity with Islamic law and Indragiri Hulu Malay culture.
Downloads
Download data is not yet available.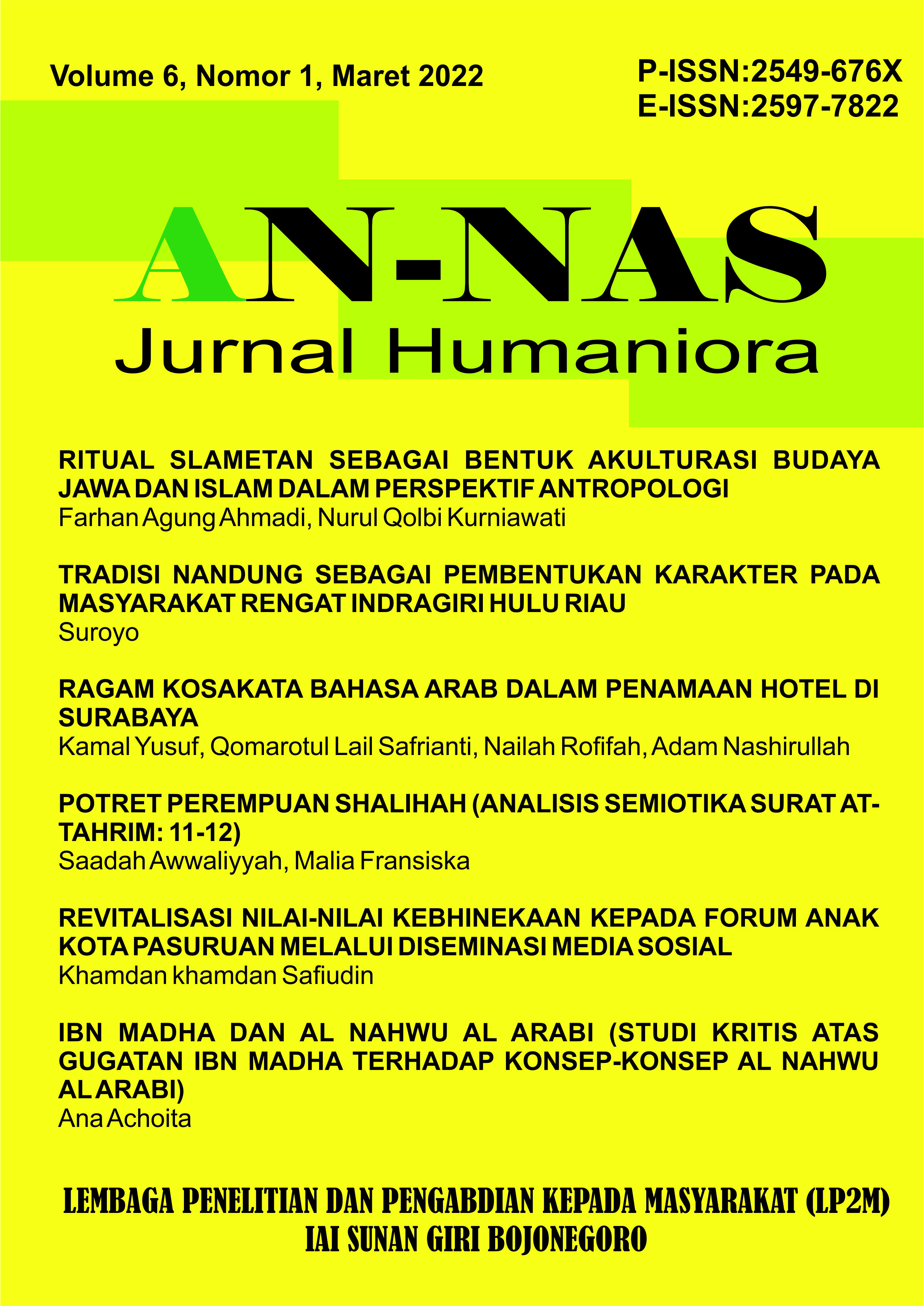 Downloads
License
Copyright (c) 2022 An-Nas
This work is licensed under a Creative Commons Attribution-ShareAlike 4.0 International License.