PEMULIHAN EKONOMI MASYARAKAT PASCA PANDEMI MELALUI PENGEMBANGAN WADUK TIRTO AGUNG SEBAGAI WISATA ALAM YANG MENARIK DI DESA PRANGI KECAMATAN PADANGAN KABUPATEN BOJONEGORO
Keywords:
Economic Recovery, Reservoir Development, Nature Tourism
Abstract
Prangi Village is a village located in the Padangan District, Bojonegoro Regency, East Java, more precisely located on the coast of the Bengawan Solo River which is directly adjacent to the province of Central Java. The population of Prangi Village above, most of whom work as farm laborers, and only a few who actually own agricultural fields, make the economic situation of the residents classified as pre-prosperous or can be said to be middle to lower level residents. This unstable economic situation makes people's incomes become unstable. Especially after the covid 19 pandemic. Therefore, it is necessary to empower their own resources through the development of the Tirto Agung reservoir. The aim and target of this service is the hope that the village community will have the motivation to develop the economy in the reservoir from tourists from surrounding villages or even various parts of the region in general, thus forming independent group members to be creative and responsive.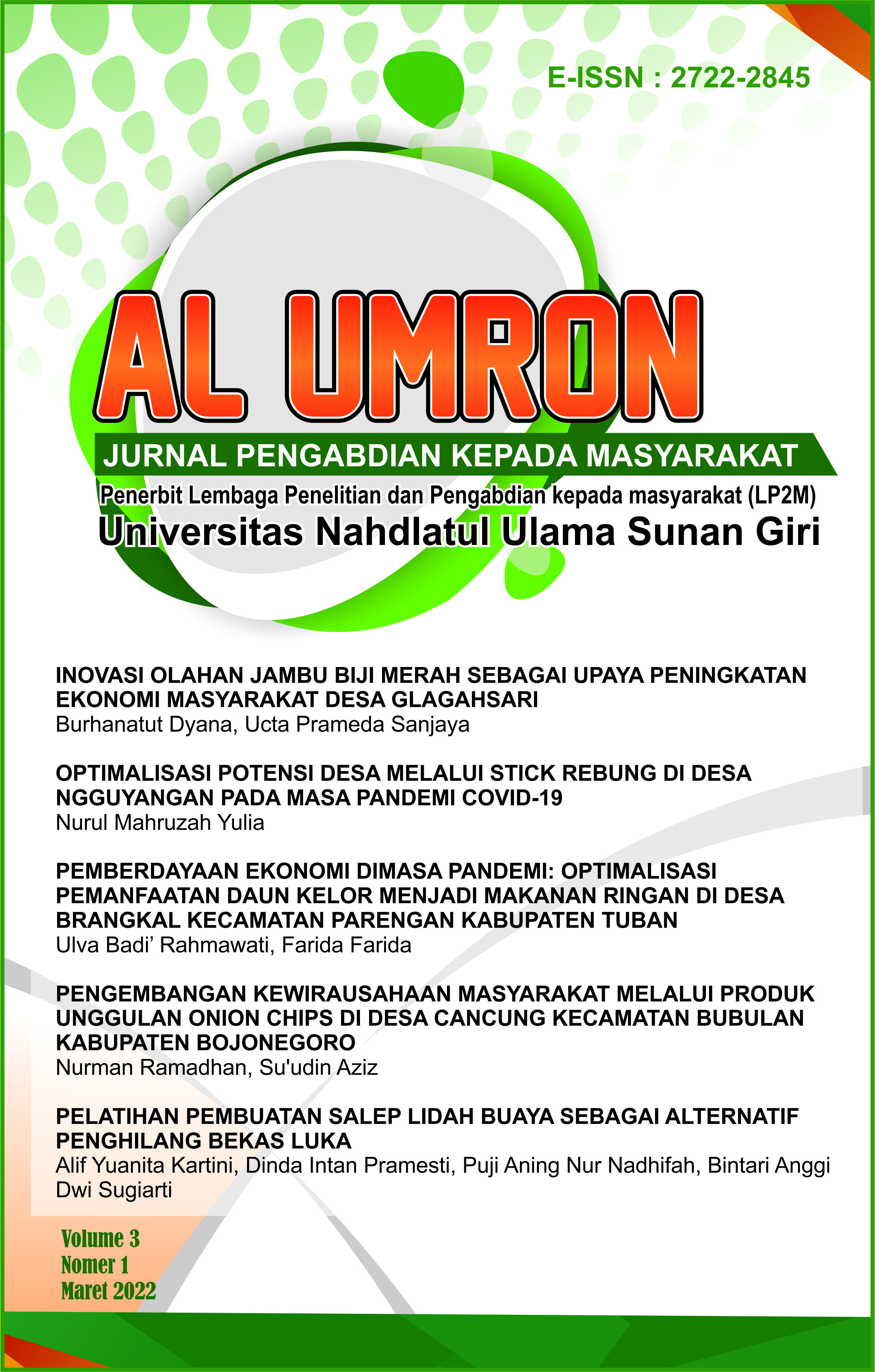 Downloads