PELATIHAN PEMBUATAN SALEP LIDAH BUAYA SEBAGAI ALTERNATIF PENGHILANG BEKAS LUKA
Keywords:
ointment, Aloe vera, scar
Abstract
The incidence of injuries in Indonesia is increasing from year to year. The wound will leave a scar and will fade over a long period of time. There are many kinds of drugs offered in the market to speed up the healing of scars, but they are sold at high prices. This makes it difficult for people with middle to lower social status to get it. Aloe vera is one of the plants that can increase the production of collagen in the body. Aloe vera is also easy to get. From this situation, there is a high market opportunity for wound healing drugs at affordable prices. Therefore, training is needed to make scar removal ointment with aloe vera as the basic ingredient. This activity aims to empower students, especially students from the Pharmacy Study Program to make an ointment with aloe vera as an alternative to scar removal. This activity begins with knowledge exploration, socialization and delivery of materials, practice of making ointments with aloe vera as basic ingredients, packaging, promotions and ends with an evaluation of activities. The end result of this activity is a scar-removing ointment with aloe vera-based ingredients, which is then called the salibu ointment.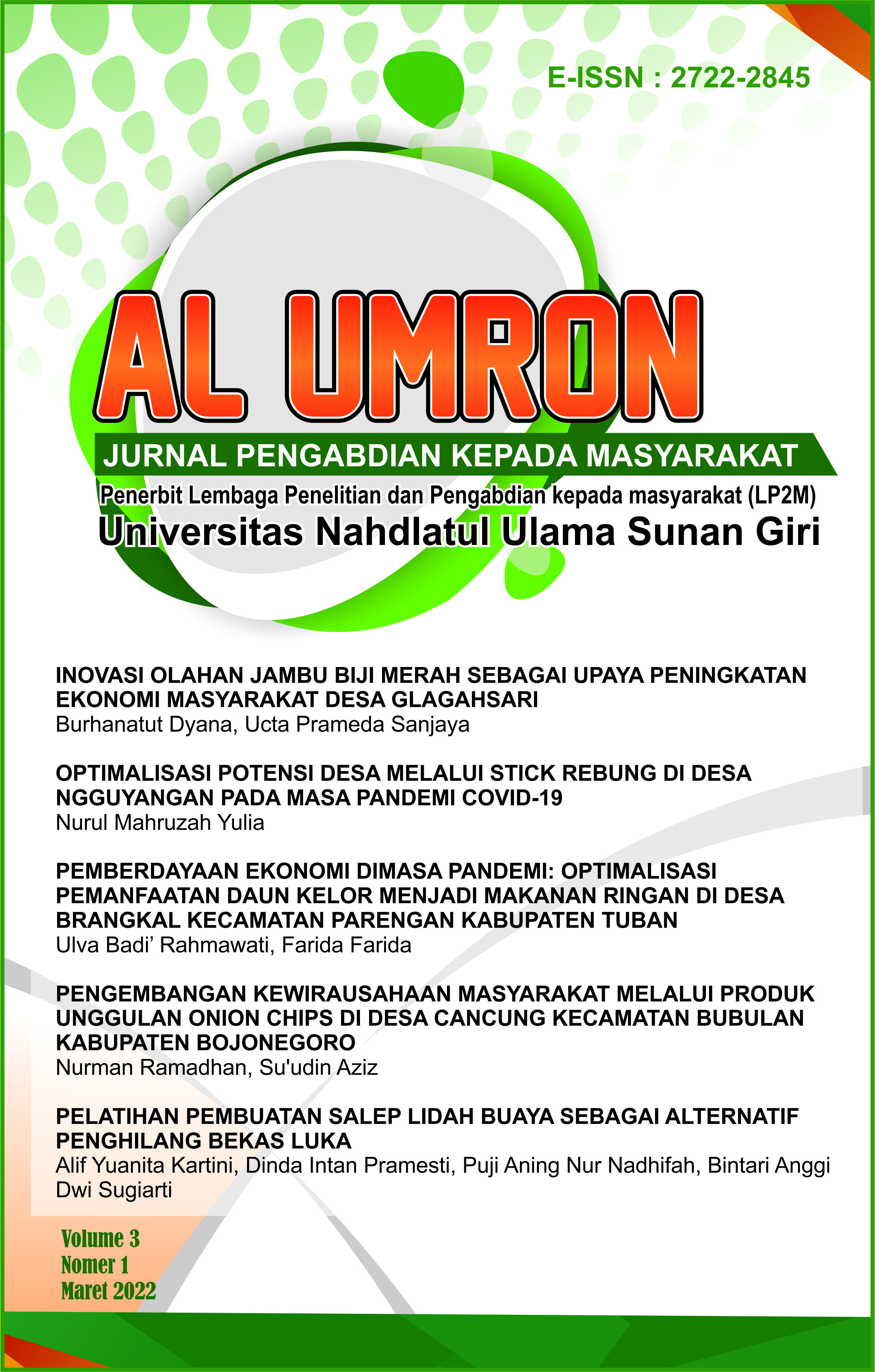 Downloads
License
Copyright (c) 2022 AL-UMRON : JURNAL PENGABDIAN KEPADA MASYARAKAT
This work is licensed under a Creative Commons Attribution-ShareAlike 4.0 International License.