TINJAUAN HUKUM ISLAM TERHADAP PRAKTIK PEMBIAYAAN MODAL NIKAH DENGAN SISTEM MUDHARABAH DI BMT UAS CABANG BOJONEGORO
Keywords:
BMT, pembiayaan modal nikah, sistem mudlorobah, penyalahgunaan
Abstract
The development of sharia financial institutions in the last decade shows significant acceleration and development, one of the financing products in LKS is a financing product with mudaraba system. Mudharabah financing is a financing disbursed by the owner of the fund or LKS to the fund manager to conduct productive business with profit sharing based on the ratio agreed upon at the beginning of the contract. But in practice in BMT UAS Branch Bojonegoro in indication of abuse occurred in the use of financing with mudharabah system, which mudharabah financing should be used for working capital or productive business capital is actually used for own consumption as marital capital.
The type of research used is qualitative research through interpretive case study, namely systematic analysis to understand in depth about the organization or object under study. This research was conducted on BMT UAS Branch Bojonegoro with data collecting method in the form of interview to leader, manager, staff, and customer of BMT UAS and analyze document obtained by researcher from document or written source provided by BMT UAS Branch Bojonegoro
From the results of this study can be found that 1) Mudharabah financing practices used by BMT UAS Branch Bojonegoro as financing of marriage capital, where BMT acts as a giver of capital (shahibul maal) while customers who borrow funds for married capital act as a capital manager (mudharib) . 2) According to fiqh muamalah financing with mudharabah system provided by BMT UAS Branch Bojonegoro for marriage capital is not appropriate because it is not in accordance with harmonious and mudharabah terms, especially that become mudarabah object.3) The system of results applied is not in accordance with the theory mudaraba, where the agreed profit sharing is the profit from the member's business rather than the financing amount.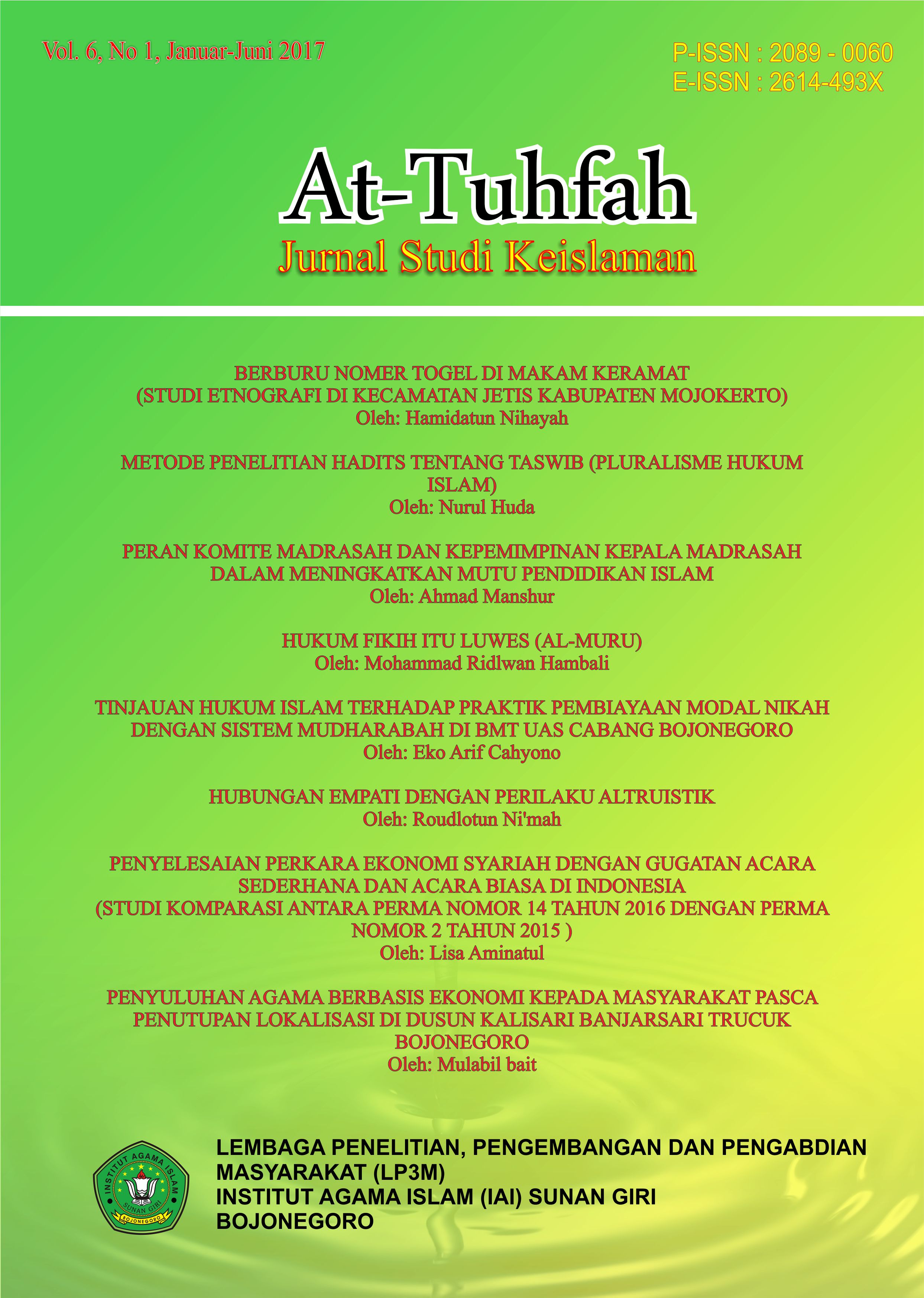 Downloads