Gagasan Adaptabel Al-Farabi dalam Politik Kenegaraan
Keywords:
al-Farabi, al-Madinah al-Fadhilah, politik kenegaraan
Abstract
Al-Farabi was the great philosopher and known as the Second Master (al-Mu'allim at-Thani). The main characteristics of his philosophy is political. This is because almost all the objectives of al-Farabi's philosophy is political. So it could be inappropriate to understand the philosophy of al-Farabi regardless of the political angle. The idea of  al-Farabi on the al-Madina al-Fadhilah  is the representation of political philosophy that got special attention. Because all lines of philosophical themes contained in the concept of al-Madina al-Fadhilah, namely the theological angle, system or methodology and behavior. In addition, al-Farabi's last essay is "Ara 'Ahl al-Madina Fadhilah". So what is contained in a politically charged book is a description of recent opinion. And the ideas of his political philosophy is still very revelan to be transformed into a government system of Indonesia today.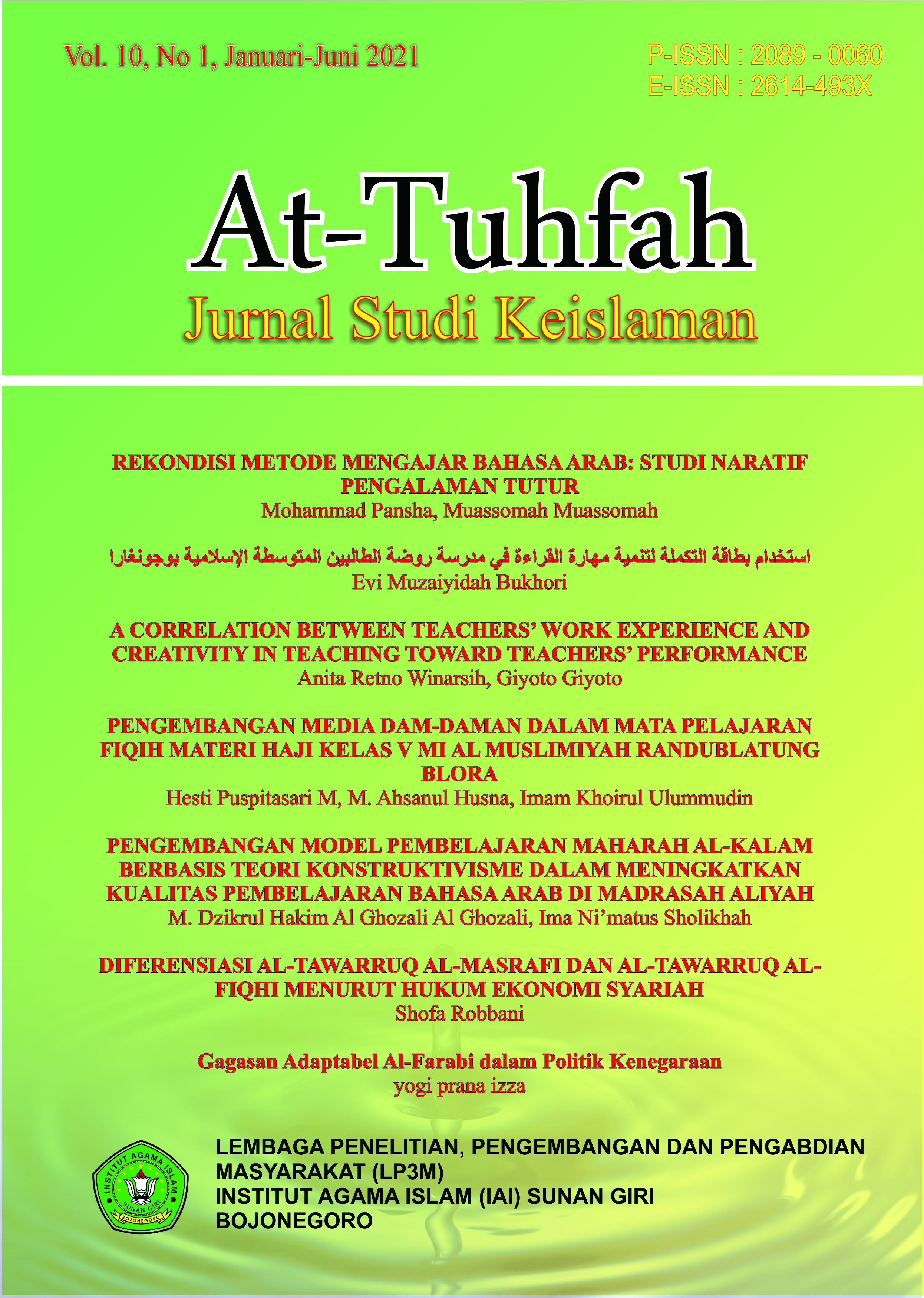 Downloads
License
Copyright (c) 2021 AT-TUHFAH: JURNAL STUDI KEISLAMAN
This work is licensed under a Creative Commons Attribution 4.0 International License.