PENGEMBANGAN MODEL PEMBELAJARAN MAHARAH AL-KALAM BERBASIS TEORI KONSTRUKTIVISME DALAM MENINGKATKAN KUALITAS PEMBELAJARAN BAHASA ARAB DI MADRASAH ALIYAH
Keywords:
Learning Model, Constructivism Theory, Speaking Skill
Abstract
Abstract: The time now is a lot of us find some model or strategy that is used in the process of learning, especially language is Arabic, but not infrequently also we find the students who are still difficulty in speaking using the language of Arabic. The purpose of the research this is to determine a model which is used by a teacher in the process of learning maharah al-kalam as well as develop a model of learning that is based on the theory of constructivism. The method that used in this research this is Research and Development (R&D) with model ADDIE. Then the process of the development of a validated to the expert learning constructivism and expert learning a language Arab, to assess test of the feasibility of the products that has been developed. The results of the test that have been done by the experts stated that the model of learning that has been developed feasible to use.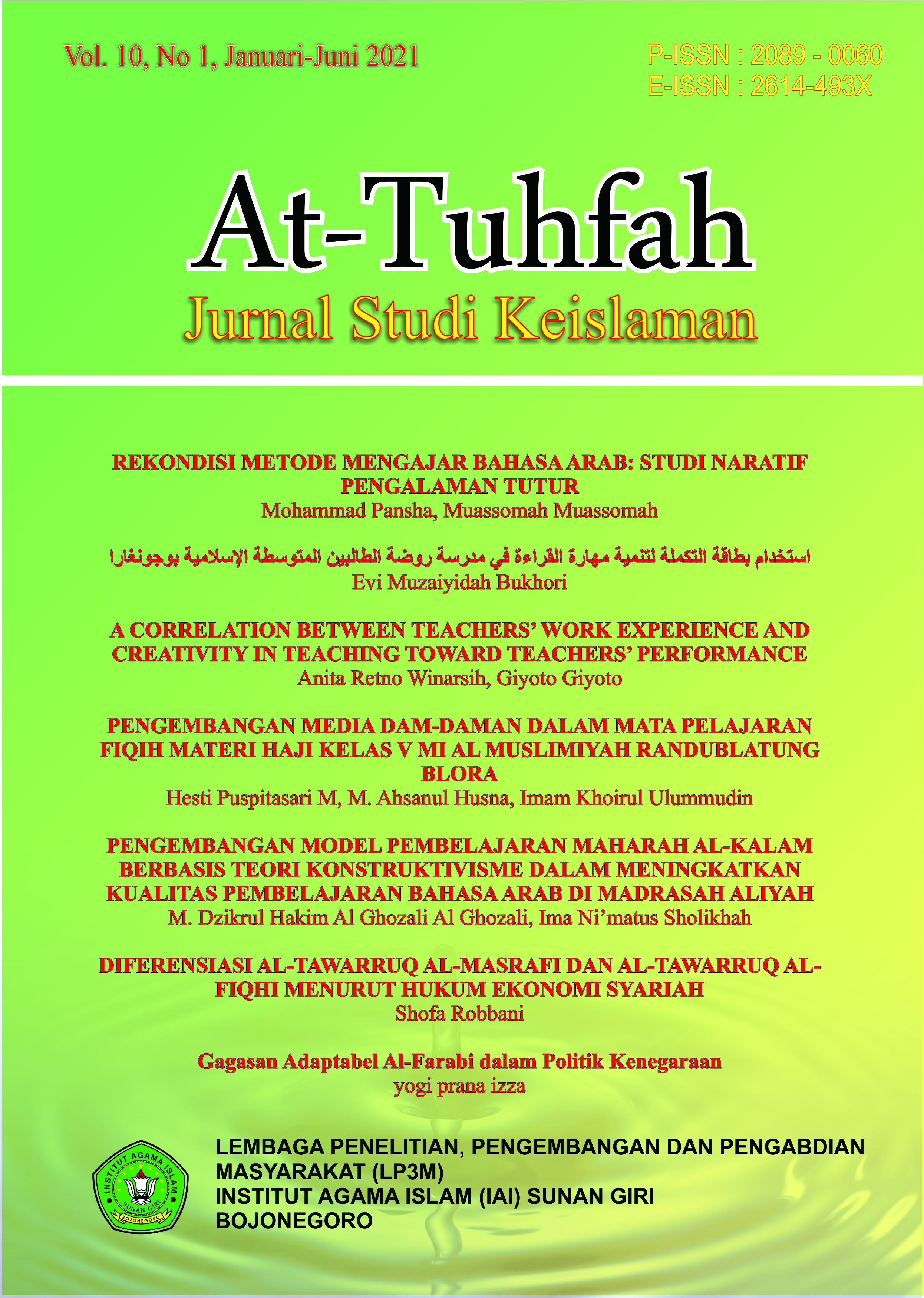 Downloads
License
Copyright (c) 2021 AT-TUHFAH: JURNAL STUDI KEISLAMAN
This work is licensed under a Creative Commons Attribution 4.0 International License.