PEMBAURAN AKADWADI<'AH< DAN WAQAF ISTITHMA<RY DALAM TABUNGAN PENDIDIKAN DI BMT NU NGASEM
Keywords:
Savings Box, BMT NU Ngasem, Wadi>'ah, Waqaf Istithma>ry
Abstract
Currently, deposits in a Sharia Financial Institution are increasingly diverse, including at BMT NU Ngasem. There is one excellent product called education savings. There are four different practices, one of which is to use the "savings box" program. This practice is highly recommended by means of cash waqf, this savings is known as "Si Galis". The results of the study indicate that the first practice is between BMT and students, the second practice is between BMT and schools where the MoU and bonuses are fully owned by the school, the third practice is between BMT and schools with MoU and the bonus is divided by 50% for schools and 50 % for students while the fourth practice is between BMT and students using the "savings box" program and it is recommended that cash waqf be used. In addition, the first, second and third practices are in accordance with the wadi>'ah yad al-d}ama>nah theory and the concept of guardianship, both terms and conditions. The fourth practice, apart from using that theory, also uses the concept of productive waqf. In terms of fiqh, the fourth practice is also in accordance with the terms and conditions of wadi>'ah and waqaf istithma>ry.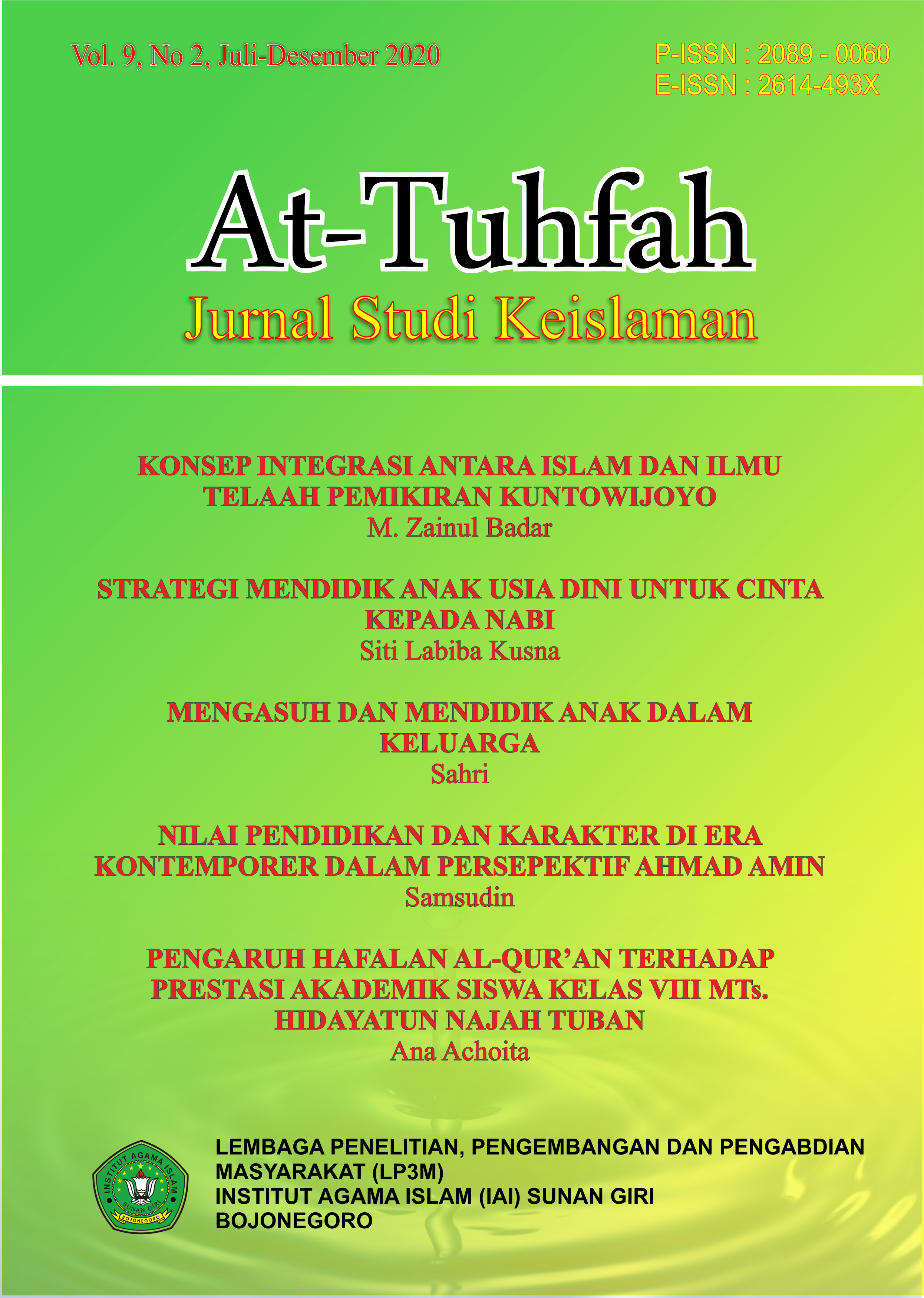 Downloads
License
Copyright (c) 2021 AT-TUHFAH: JURNAL STUDI KEISLAMAN
This work is licensed under a Creative Commons Attribution 4.0 International License.