PUJIAN SETELAH ADZAN UNTUK PERKEMBANGAN KECERDASAN SPIRITUAL ANAK
Keywords:
Child's Spiritual Intelligence, Praise after Adhan
Abstract
Praise readings after the call to prayer as one method to be used as a guide for children in stimulating spiritual intelligence. This method is effective if used for early childhood. With praise, children can memorize the obligatory nature of God, prayer, and prayers. In it, there is a moral message so that the reading of praise can inspire children to be applied in everyday life. Praise readings have a high religious meaning in which there are meanings of monotheism, tawakal, istigfar, and worship to the Prophet. Praise also contains remembrance, exhortation, and advice. Living up to its meaning, it is very beneficial and has a role for children's spiritual intelligence. This research took place in the Madin Ula Al Huda Institute, Sumbertlaseh Village, Dander District, Bojonegoro Regency. This paper describes the spiritual intelligence of children in the Madin Ula Al Huda institution Sumbertlaseh Village, Dander District, Bojonegoro Regency. It can be concluded that praise can lead children to get to know the Attributes of God, to be prepared, pray so that it makes it easier for children to memorize them. This effort to instill spiritual intelligence through praise in Madin Ula Al Huda Sumbertlaseh Village is categorized as effective so that children can apply these habits not only in madrasas and children are motivated to implement those in the praise.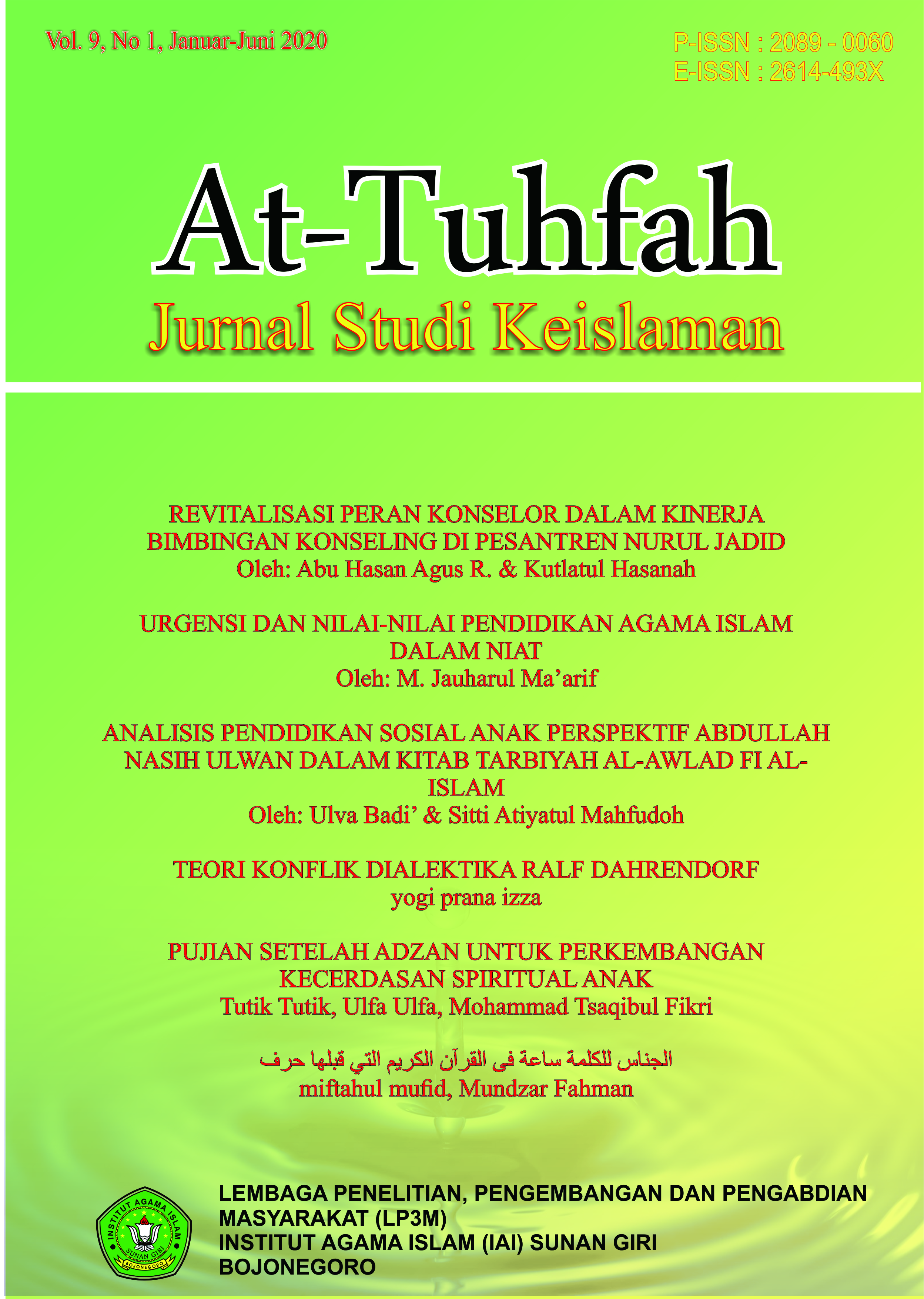 Downloads
License
Copyright (c) 2020 At-Tuhfah
This work is licensed under a Creative Commons Attribution 4.0 International License.