HAKEKAT RITUAL IBADAH HAJI DAN MAKNANYA BERDASARKAN PEMIKIRAN WILLIAM R. ROFF
Keywords:
Islam, Pilgrim, Ritual, Symbol
Abstract
"The Pilgrimage is one of five pillars of Islam which must be done by the followers of this religion, and this ritual is only done by who are capable to do it. In Indonesia, the Moslems will go to do the pilgrimage after walk on some rituals before hajj or pilgrimage with the faith that these rituals give the fluency to the doers. Of course, as Indonesia has many cultures, the ritual before doing pilgrimage is different each others and these differences don't mean give the different quality in their worships to God Allah and their reward.            The implementation of Pilgrimage, according to the writer, is the regular worships to bring near the God with some gestures and all of them contain everything that make us remember to the power of Allah. William R. Roff, in the book of Richard C Martin (2010), said that the rituals of Pilgrimage is the symbols of Moslems life whicheas these symbols are the way for human to upgrade their believes after inspiring the meaning of these symbols."
Downloads
Download data is not yet available.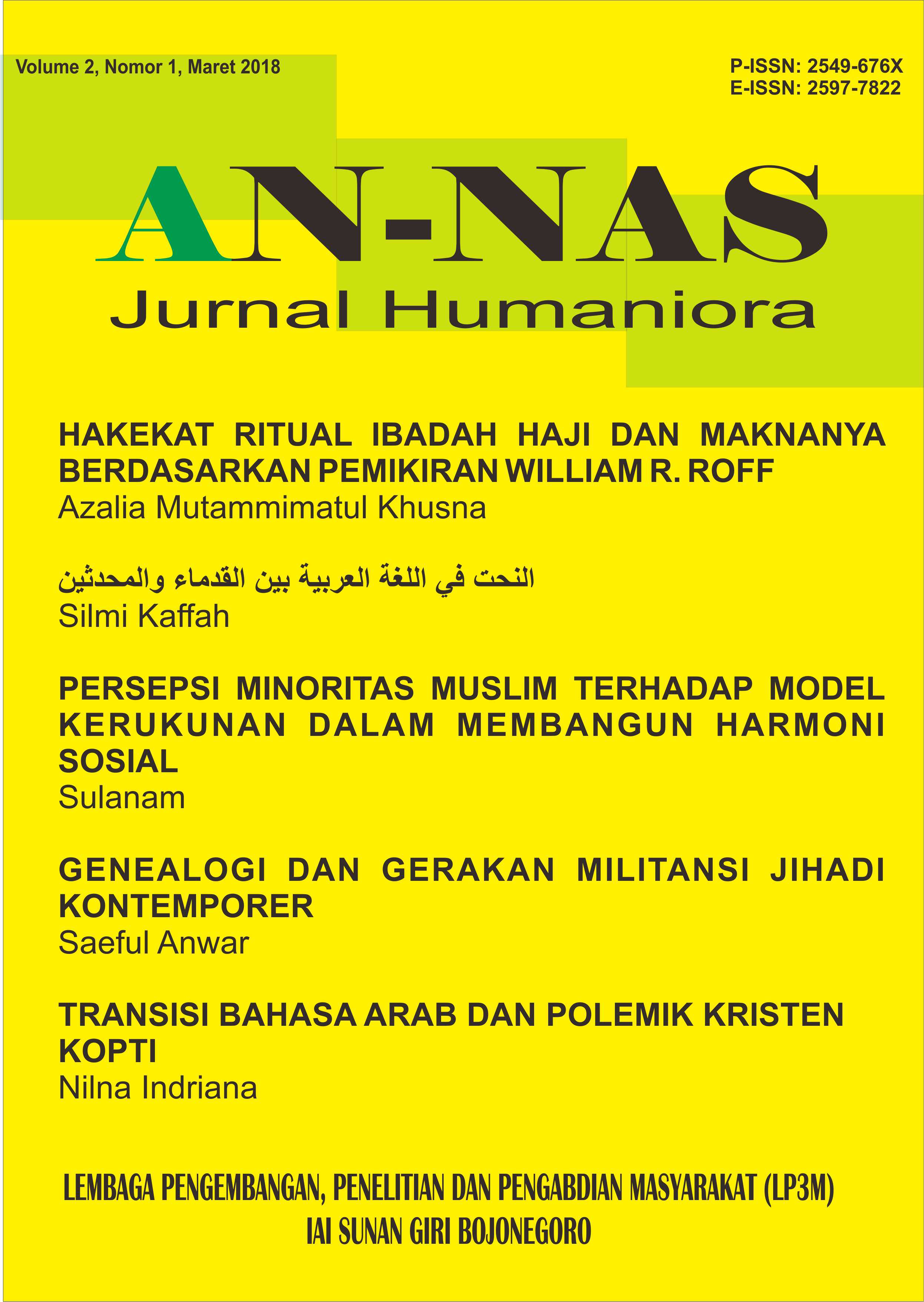 Downloads