TINDAK TUTUR VERBAL KAJIAN PRAGMATIK LIRIK LAGU JAWA
Studi Kasus: Lagu Entit Karya Andjar Any
Keywords:
Ujaran, Dialog, Lirik
Abstract
Pragmatic studies are part of speech / utterances that have signs or symbols to express. This speech can be in the form of song lyrics which are  analyzed into speech acts to be understood scientifically. This discussion then focused on the case study of song lyrics using Javanese, namely a song titled entit by Andjar Any. This song was chosen because it has lyrics with a model of conversation between the two singers. There are five types of speech acts in Entit song lyrics, namely 6 directive speech acts, 6 assertive speech acts, 13 speech commissive acts, 1 verbal speech acts, and 1 expressive speech acts.
Downloads
Download data is not yet available.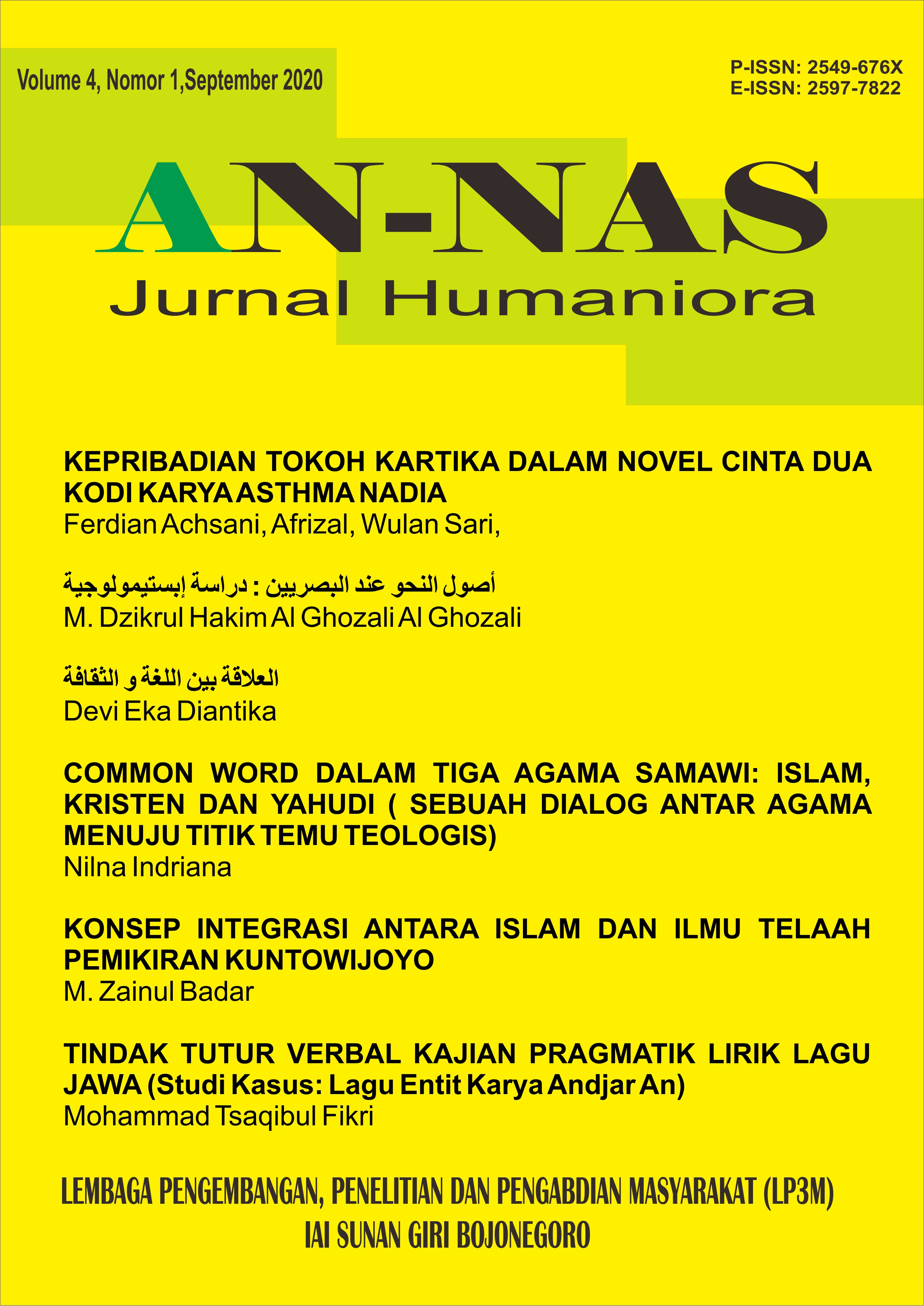 Downloads
License
Copyright (c) 2020 An-Nas
This work is licensed under a Creative Commons Attribution-ShareAlike 4.0 International License.