ISTI'ARAH DALAM PIDATO KHULAFAUR-RASYIDIN
(KAJIAN ANALISIS BALAGHAH)
Keywords:
metaphor, speech, Khulafaurrasyidin
Abstract
"This research is to analyze metaphor in the collection of Khulafaurrasyidin's speeches. Khulafaurrasyidin is a important figure of Islam after propet Muhammad saw. pass away from this word. There are four of speeches of Khulafaurrasyidin that delivered when they are become a caliph. This research uses the theory of metaphor presented by Halley who classified metaphor into nine types based on semantic field. The research nature is qualitative descriptive using library research. This study describe the phenomenon of figurative language metaphor related to the object of research. And finally, the research findings are presented informally. Based on the research toward speeches of Khulafaurrasyidin, researcher finds eight types of source domains metaphor. They are being, cosmos, energy, terrestrial, object, living, animate and human. And four types of target domains. The metaphors used tn the speeches show the corelation between semantic methapor with Arab living and culture with the result that have many different in number of quantity. And researcher also find a different and characteristic of caliph delivery speeches. That different because of character, culture and social politic condition in that period."
Downloads
Download data is not yet available.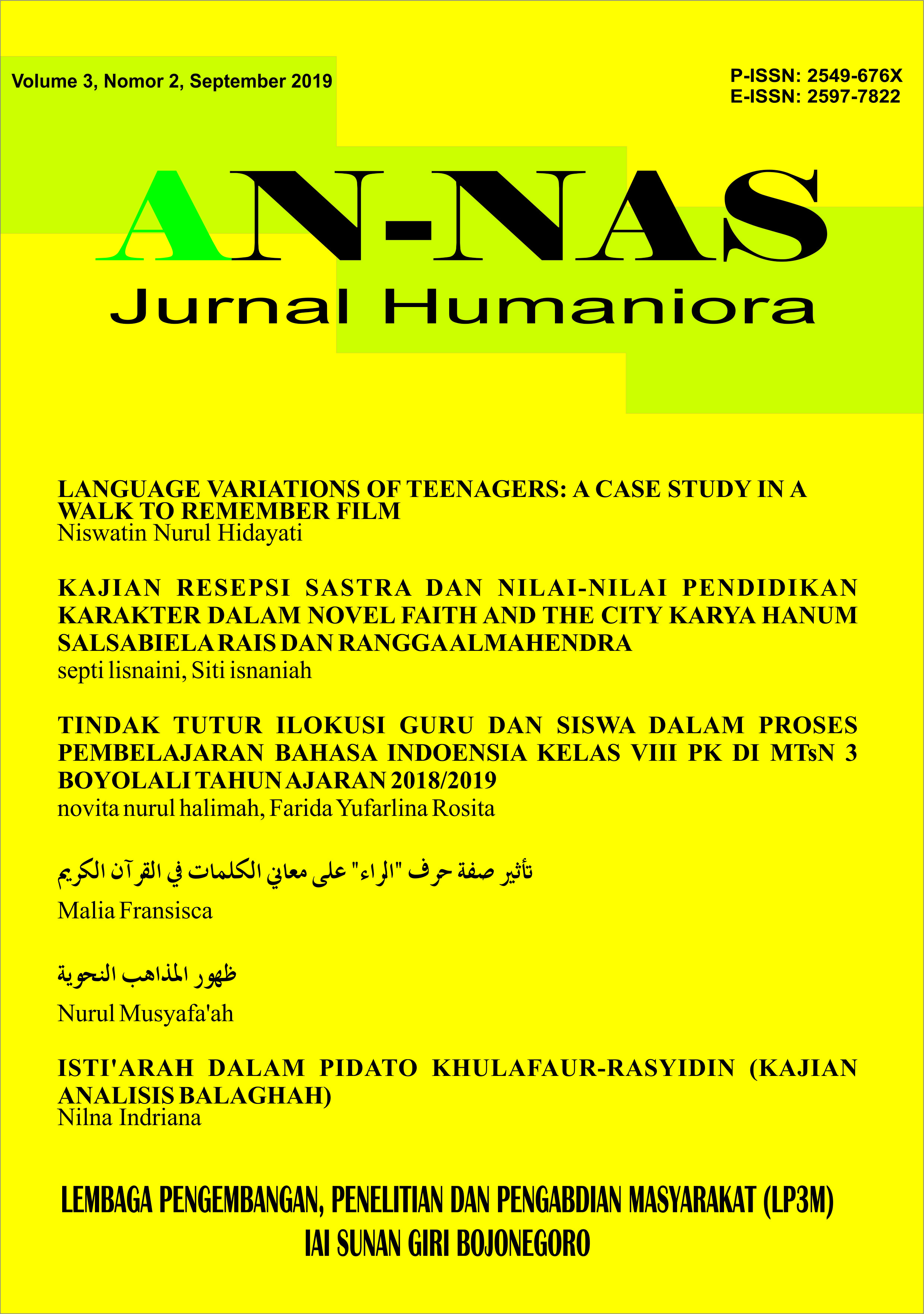 Downloads