Language Variations of Teenagers: A Case Study in A Walk to Remember Film
Niswatin Nurul Hidayati

Sekolah Tinggi Agama Islam Al Hikmah Tuban
Abstract
Research on the relationship between language and gender or language and age is included in the realm of sociolinguistic studies. In this research, the researcher focused on language variation in teen speech. Researchers used qualitative research methods with non-interactive data collection methods. From the findings and analysis, the researcher concluded that the form of utterances used by the teenagers were different depending on their gender. The depth of this difference was seen in the frequency of slang vocabulary usage and the vernacular form of language that was more often used by young men. Gender differences turned out to affect the form of utterance of these adolescents where even though they were in the same group, adolescent girls still paid attention to the value of "prestige" in their language. In contrast to young men who show more their masculinity through slang and vernacular forms of language. In addition, the family and social environment, as well as their age where adolescence is a period of exploration, also influence their speech patterns.
Downloads
Download data is not yet available.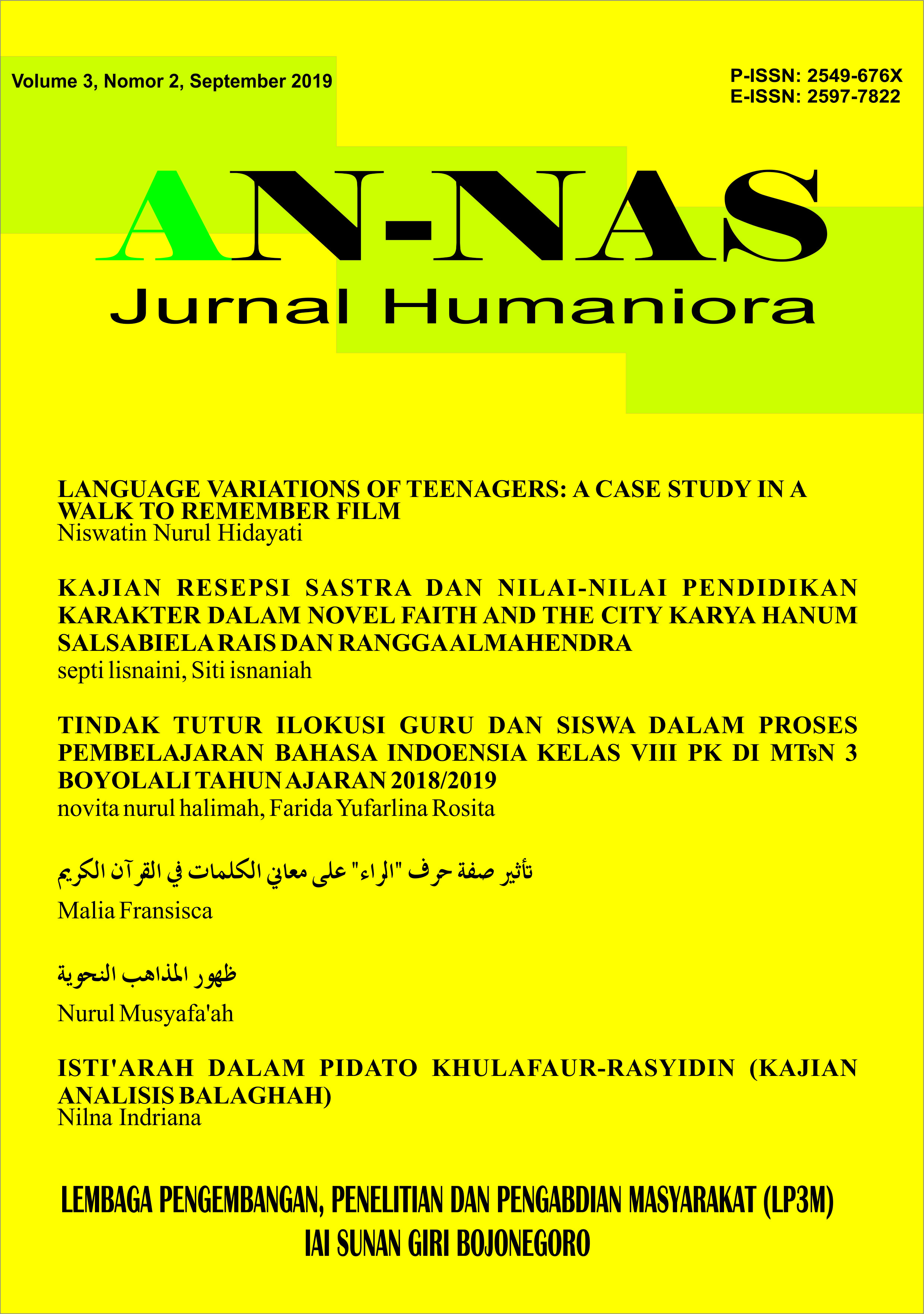 Copyright (c) 2019 An-Nas
This work is licensed under a Creative Commons Attribution-ShareAlike 4.0 International License.