TINDAK TUTUR ILOKUSI GURU DAN SISWA DALAM PROSES PEMBELAJARAN BAHASA INDOENSIA KELAS VIII PK DI MTsN 3 BOYOLALI TAHUN AJARAN 2018/2019
Keywords:
Speech Acts, Illocution, Indonesian Language Learning
Abstract
This study reviews the illocutionary acts of teachers and students in the learning process of Indonesian Language class VIII PK in MTsN 3 Boyolali. This study aims to (1) describe the illocutionary acts of teachers and students in the VIII PK Indonesian Language learning process in MTsN 3 Boyolali, and (2) the purpose of the illocutionary speech acts of teachers and students in learning Indonesian VIII PK class at MTsN 3 Boyolali. This type of research is descriptive qualitative. The research techniques used in this study were competent listening and recording techniques. The data collection techniques are used by researchers to obtain comprehensive data regarding the types of speech acts of illocution during the learning process. Data analysis techniques in research using interactive model analysis consisting of four channels, namely, data collection, data reduction, data presentation, and drawing conclusions / verification. The results of this study found 78 data illocutionary speech acts according to Austin consisting of 6 vermiculative speech acts, 68 exclusive speech acts, and 4 commissive speech acts. The speech acts found have different goals and factors in speaking according to the situation and context. Every communication will succeed if the speaker understands the intentions of the speaker.
Downloads
Download data is not yet available.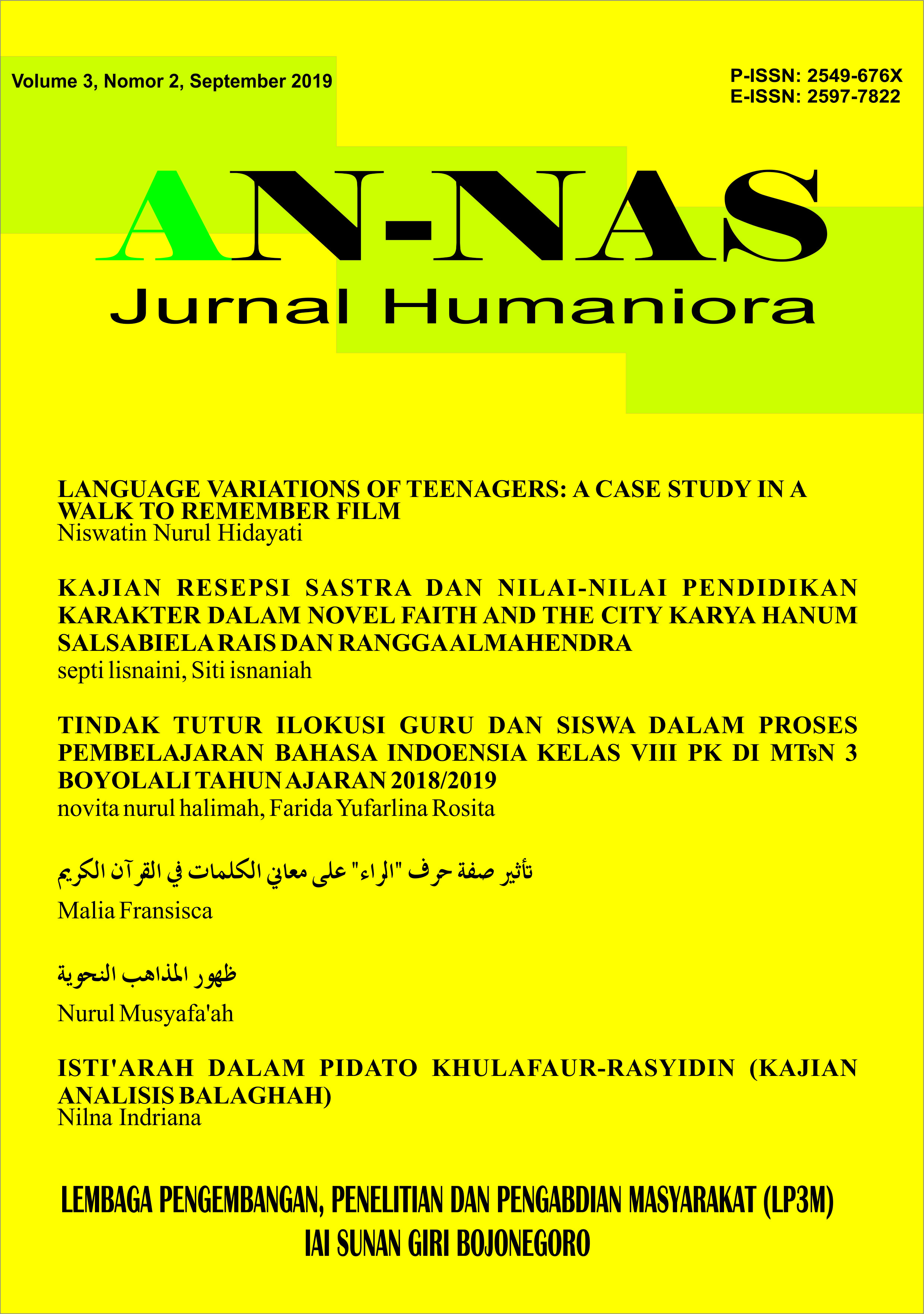 Downloads