INTERNASIONALISASI BAHASA INDONESIA DAN INTERNALISASI BUDAYA INDONESIA MELALUI BAHASA INDONESIA BAGI PENUTUR ASING (BIPA)
Keywords:
Language, Culture, BIPA
Abstract
Language is the key to civilization, through language also communication will run well. The importance of language has become a necessity, as well as Indonesian language. In this fast-paced era, where technology is rapidly expanding and rapidly Indonesia is urgently needed to show its existence on the world scene. To do this, there are many methods that can be taken. For example through language and culture. The government has also issued a regulation on this matter. This regulation is contained in Law No. 24 of 2009 on Flags, Languages, and Emblems of State and National Anthem. That the government is committed to internationalizing Indonesian. The current real step in the effort is through BIPA (Bahasa Indonesia Bagi Penutur Asing). Where learners not only learn Indonesian language but also Indonesian culture. With the existence of BIPA is expected the language and culture of Indonesia will become more known by the world, and can parallel with other countries that have been recognized internationally.
Downloads
Download data is not yet available.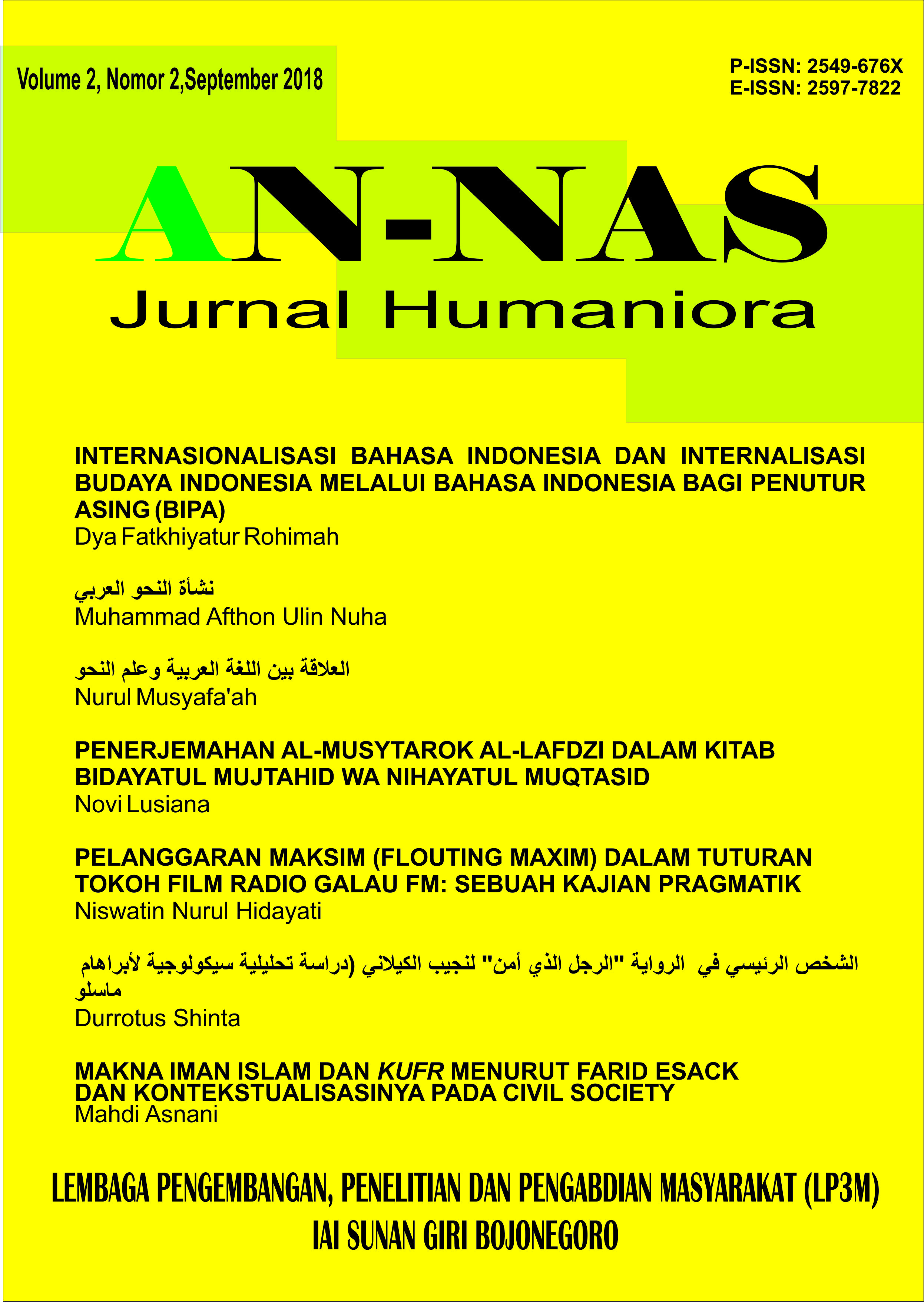 Downloads