Rekonsepsi Pendidikan Tahfiz Al Qur'an melalui Model Learning Styles pada Anak Usia Sekolah Dasar
Keywords:
Pendidikan Tahfiz, Learning Styles, Sekolah Dasar
Abstract
The research aims to reveal how to conceptualize the education of the Qur'an's tahfiz in student's primary school, especially in Madrasah Ibtidaiyah, through their learning styles. This research is a qualitative research with a descriptive analysis approach. The results showed that model of learning styles in the process of memorizing the Qur'an can be analyzed through the Memletics Learning Styles Inventory model, namely the learning style (read: memorizing) which is divided into seven parts, including: 1). Visual Memorization Style, 2). Aural Memorization Style, 3). Verbal Memorization Style, 4). Kinesthetic Memorization Style, 5). Logical Memorization Style, 6). Social Memorization Style, and 7). Solitori Memorization Style.
Keywords: Tahfiz Education, Learning Styles, Primary School
Downloads
Download data is not yet available.
References
Amstrong, Thomas, Kecerdasan Multipel di dalam Kelas, Terj. (Jakarta: Indeks, 2013).

Dahar, Ratna Wilis, Teori-teori Belajar (Jakarta: Erlangga, 1999).

DePorter, Bobbi and Mike Hernacki, Quantum Learning (Bandung: Kaifa, 2001).

Farid, Ahmad dan Ismail, Modul Pembelajaran Tahfiz Madrasah Ibtidaiyah, (Yogyakarta: Bidang Pendidikan Madrasah Kanwil Kemenag DIY, 2018).

Fathoni, Ahmad, Sejarah & Perkembangan Pengajaran Tahfiz Al Qur'an di Indonesia, diakses dari http://www.baq.or.id/ pada 2 Januari 2020.

Fikri, Mohammad Tsaqibul. "Penguatan Nilai Agama pada Anak Berkebutuhan Khusus (Tunanetra) melalui Seni Musik." Al Ulya 2.II (2017): 151-164.

Ghufron, M. Nur dan Rini Risnawita, Gaya Belajar: Kajian Teoritik (Yogyakarta: Pustaka Belajar, 2013).

Grasha, A.F., Learning Styles: The Journey from Greenwich Observatory to the College Classroom, Improving College and University Teaching, Vol. 32, 1983.

Grinder, Michael, Richting of Educational Conviyer Belt (Portland Ore: Methamorphous Press, 1991).

Gunawan, Adi W., Genius Learning Strategy: Petunjuk Praktis untuk Menerapkan Accelerated Learning (Jakarta: PT Gramedia Pustaka Utama, 2012).

Hakim, Lukman dan Ali Khosim, Metode Ilham: Menghafal Al Qur'an Serasa Bermain Game (Bandung: Humaniora, 2016).

H., Atkinson, Witkin, Oltman, P.K.., Raskin, E., & Karp, S.A., The Effect of Training and Structural Aids of Performance in Threes Test of Space Orientation (Washington D.C.: Civil Aeronautics Adminisitration, Division of Research, 1971).

https://www.republika.co.id/berita/dunia-islam/khazanah/13/09/18/mtaab3-tren-menghafal-alquran-makin-berkembang diakses pada 12 Februari 2020.

--------, Mushaf Syaamil Qur'an, (Bandung: PPPA Daarul Qur'an, 2015)

Kolb, David A., Experiential Learning: Experience as The Source of Learning and Developtment (New York: Prentice-Hall, 1984).

Khoeron, Ibnu R., Nana Sumarna, Tatang Permana, Pengaruh Gaya Belajar Terhadap Prestasi Belajar Peserta Didik pada Mata Pelajaran Produktif, Journal of Mechanical Engineering Education, Vol. 1 No. 2, Desember 2014

Nadzif, Modul Pembelajaran Tahfizh di Madrasah Ibtidaiyah. Kata Pengantar (Yogyakarta: Bidang Pendidikan Madrasah, 2018)

Priyatno, D., Mandiri Belajar SPSS, (Yogyakarta:MediaKom, 2008).

S., Zaman dan Abdillah S.A., MBTI (Myers-Briggs Type Indicator): Cara Menggali Potensi Diri untuk Meraih Kesempatan Kerja (Jakarta: Visimedia, 2009).

Susilo, M. Joko, Gaya Belajar Menjadi Makin Pintar (Yogyakarta: Pinus Book Publisher, 2006).

Suyuthi, Al, Al Jami' Al Shaghir, Juz 2

Wajdi, Farid, Tahfiz Al Qur'an dalam Kajian Ulumul Qur'an (Studi Atas Berbagai Metode Tahfiz), Tesis (Jakarta: UIN Jakarta, 2008).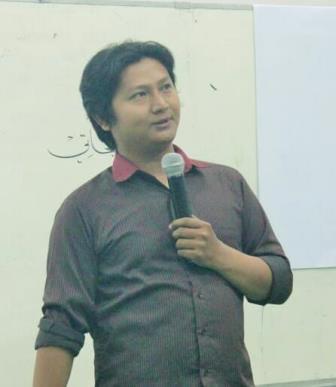 Downloads
Published
2020-03-24 — Updated on 2020-06-14
How to Cite
Ahmad Shofiyuddin Ichsan. (2020). Rekonsepsi Pendidikan Tahfiz Al Qur'an melalui Model Learning Styles pada Anak Usia Sekolah Dasar. Al Ulya : Jurnal Pendidikan Islam, 5(1), DOI: https://doi.org/10.36840/ulya.v5i1.245 II hlm: 81-98. https://doi.org/10.36840/ulya.v5i1.245 (Original work published March 24, 2020)
License
Copyright (c) 2020 Al Ulya : Jurnal Pendidikan Islam
This work is licensed under a Creative Commons Attribution-ShareAlike 4.0 International License.