Konsep Dasar Pendidikan Nahdlatul Ulama KH. Hasyim Asy'ari
Keywords:
learning, nahdlatul ulama
Abstract
The concept of Nadhaltul Ulama's education did not escape the development of da'wah and the process of Islamic boarding schools in Java, in this case KH. Hasyim Asy'ari as the founder of the organization along with other kyiai took part in the education of Nahdlutul Ulama, Nahdhltul Ulama organizations which became the largest organizations in Indonesia at the beginning were categorized as traditionalists, as well as early translations made by KH. Hasyim Asy'ari, which began in Islamic boarding schools so as to renew the understanding of education both formal and informal through the basic concepts of epistemology and learning anology as well as methods in learning.
Downloads
Download data is not yet available.
References
A. Rubaidi, Radikalisme Islam, Nahdlatul Ulama, Masa Depan Moderatisme Islam di Indonesia, Yogyakarta: Logung Pustaka, 2010.
A. Malik Fadjar, Reorientasi Pendidikan Islam, Jakarta, Fajar Dunia, 1999.
Abdul Halim, Sejarah Perjuangan KH. Abdul Wahab, Bandung, Baru, 1970.
Direktorat Jenderal Kelembagaan Agama Islam Departemen Agama, Sejarah Madrasah: Pertumbuhan, Dinamika, dan Perkembangannya di Indonesia. Jakarta, 2004.
Dr. Lunch Castels, Aris Arief Mundayat, Membangun Budaya Kerakyatan, Yogyakarta: Titan Ilahi Press, 1997
H M Thoyyib, IM dan Endang Turmudzi, Islam Ahlussunnah Waljama'ah di Indonesia: Sejarah, Pemikiran dan Dinamikaa Nahdlatul Ulama, Cetakan kedua. Jakarta: Pustaka Ma'arif, 2007.
H.A.R. Tilaar, Paradigma Baru Pendidikan Nasional, Jakarta, Reneka Cipta, 2004
Hanun Asrahah,, Sejarah Pendidikan Islam, Jakarta, PT.LOGOS, 1999.
Jalaluddin, Filsafat Pendidikan Islam, Jakarta, Kalam Mulia, 2012.
La Ode Ida, NU Muda Kaum Progresif dan Sekularisme Baru, Jakarta: Erlangga, 2004.
Mujamil Qomar, Pesantren dari Transformasi Metodologi Menuju Demokratisasi Institusi , Jakarta: Erlangga, 2006.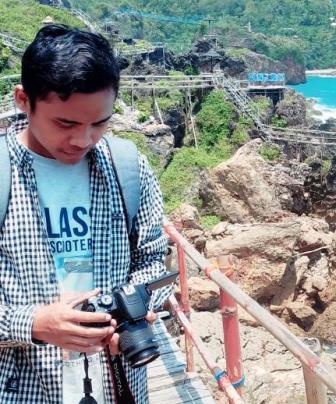 Downloads
How to Cite
Ahmad Ainun Najib. (2020). Konsep Dasar Pendidikan Nahdlatul Ulama KH. Hasyim Asy'ari. Al Ulya : Jurnal Pendidikan Islam, 5(1), DOI: https://doi.org/10.36840/ulya.v5i1.244 II hlm: 67-80. https://doi.org/10.36840/ulya.v5i1.244