PEMIKIRAN HUKUM ISLAM IBRAHIM HOSEN
Keywords:
Pemikiran, Hukum Islam, Ibrahim Hosen
Abstract
Ibrahim Hosen is an expert on Islamic law whose opinions often controversial. He is known as a unique thinker and dare to be different through the argument he built. In the development of Indonesian Islamic law in the late 20th century, Ibrahim's contribution was deeply taken into account. He often comes up with brilliant ideas every emerging problem of actual Islamic law. His ijtihad of beer excluding the forbidden kamr, lottery, Porkas, and SDSB is not the same as gambling, and his response to the issue of lard in Indonesia, has raised many question marks among Islamic legal thinkers about his capabilities and independence in his ijtihad.A qualified educational experience makes him appear to be an expert in Islamic law who often issue a brilliant fatwa that often cross with the existing discourse. His mastery of the opinions of the madhab scholars and the principles of istinbat}, his expertise in using the arguments, and his understanding of maqasid al-syari`ah is reflected in the results of his ijtihad.Among his Islamic legal thought that is the imperative for those who can not afford to be ijtihad and ijtihad imperative for people who are able and qualify ijtihad. He also allows talfiq though only to seek relief. There are nine methods used to re-actualize Islamic law, among which are: contextualization of the Qur'an and Hadith, promoting maslahah mursalah, fiqh the qat'i etc. Some of his controversial fatwas are about the permissibility of Family Planning (KB), organ donation, euthanasia, and others.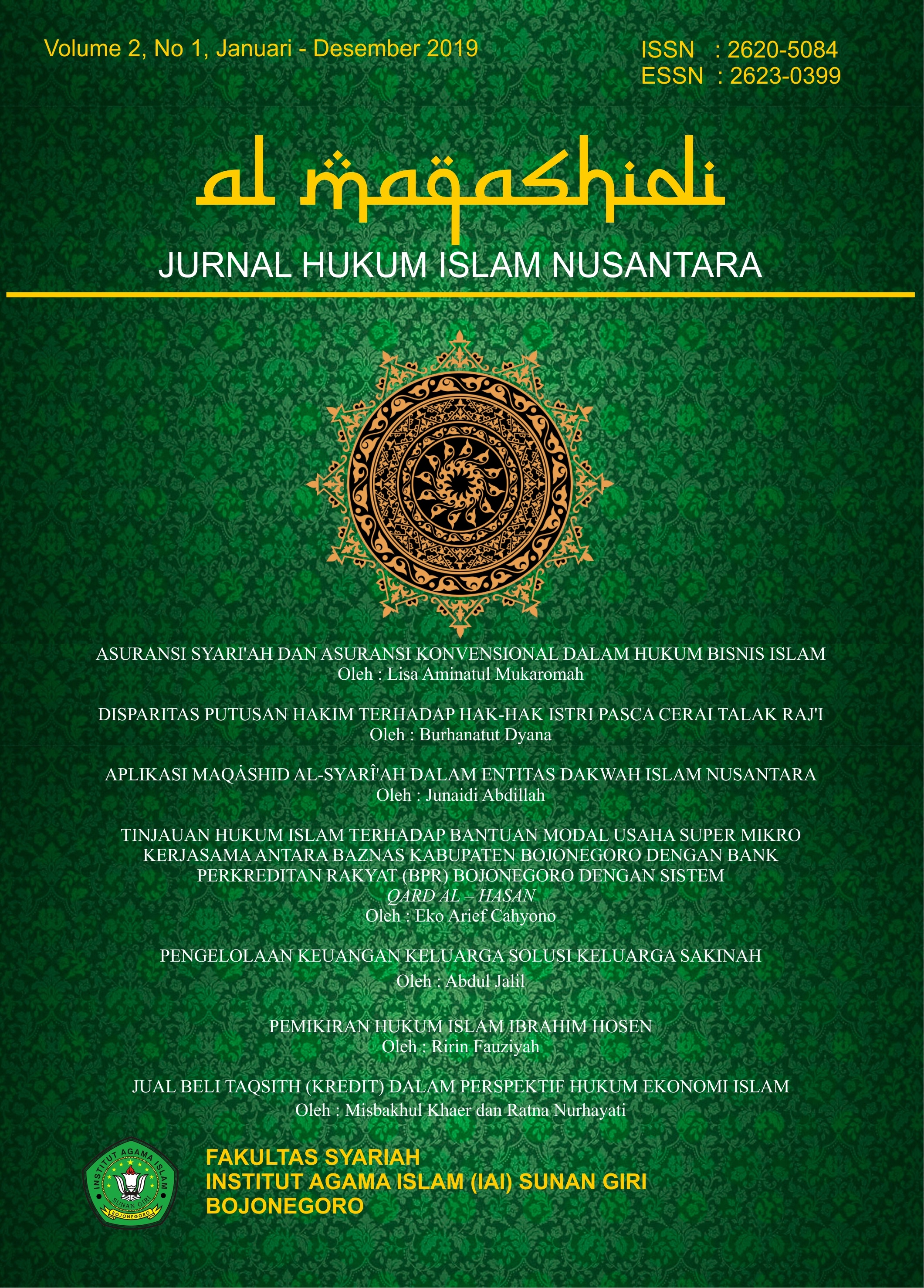 Downloads