KONSEP PERCAYA DIRI DALAM AL QUR'AN SURAT ALI IMRAN AYAT 139
Keywords:
Konsep Percaya diri, Al Qur'an
Abstract
Al-Qur'an, as kalamullah or the miracle of Islam revealed by Allah to the Prophet Muhammad for all people. Islamic teachings, are a blessing for the entire universe, rahmatan lilalamin. In essence, the Qur'an has spoken of all human beings which contain basic principles, in the Qur'an there are many concept of confidence such as optimism in facing life's various obstacles; Always try and pray in all deeds; Put your trust in Allah for everything that happens; Never stop expecting His grace and pleasure; Confident of the capabilities possessed and based on praying in doing an action; Always grateful for everything God has given us; Practicing both of these qualities in studying.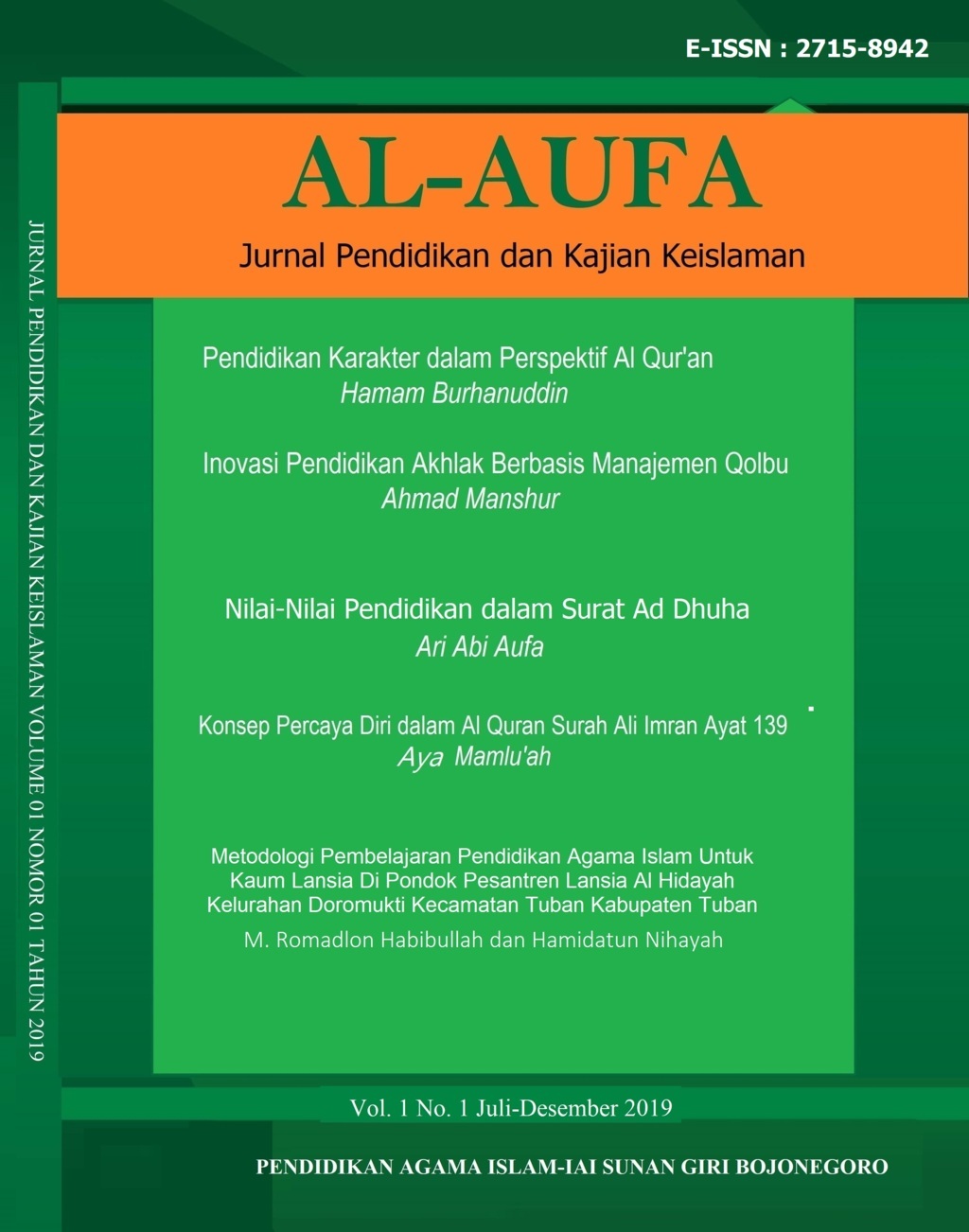 Downloads
How to Cite
Mamlu'ah, A. (2019). KONSEP PERCAYA DIRI DALAM AL QUR'AN SURAT ALI IMRAN AYAT 139. AL-AUFA: JURNAL PENDIDIKAN DAN KAJIAN KEISLAMAN, 1(1), 30-39. https://doi.org/10.36840/alaufa.v1i1.222