2020-07-08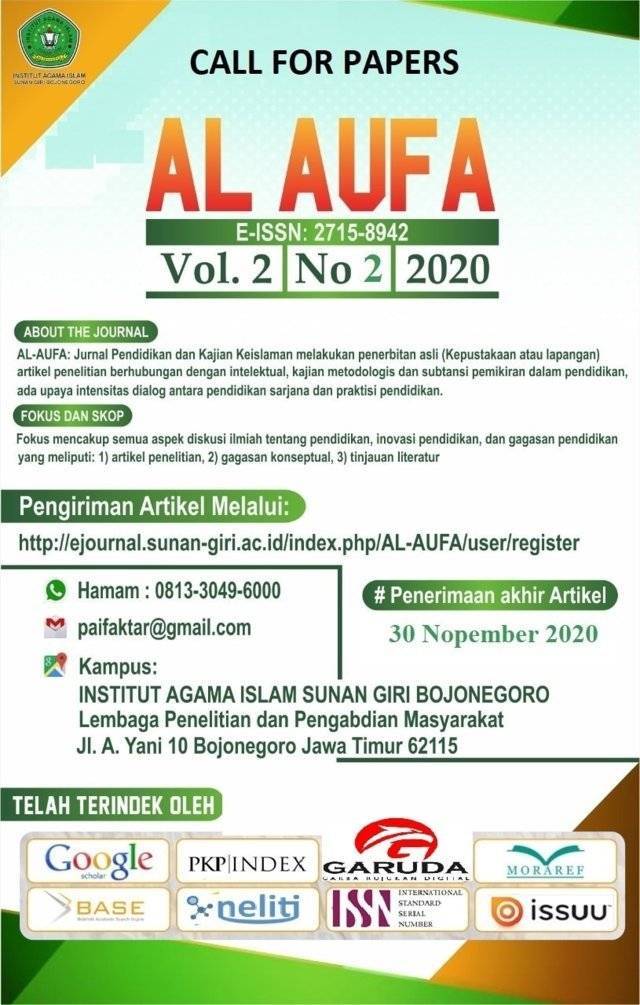 CALL FOR PAPERS
issue of Volume 2 No.2, 2020
Inviting researchers to conduct original publications (literature or field) research articles relating to intellectuals, methodological studies and substance of thought in education, there is an effort to intensify dialogue between undergraduate education and education practitioners.
Focus and Skop
The focus covers all aspects of scientific discussion about education, educational innovation, and educational ideas which include: 1) research articles, 2) conceptual ideas, 3) literature review.
CALL FOR PAPERS
Terbitan Volume 2 No.2 Tahun 2020
Mengundang Para Peneliti untuk melakukan penerbitan asli (Kepustakaan atau lapangan) artikel penelitian berhubungan dengan intelektual, kajian metodologis dan subtansi pemikiran dalam pendidikan, ada upaya intensitas dialog antara pendidikan sarjana dan praktisi pendidikan.
Fokus dan Skop
Fokus mencakup semua aspek diskusi ilmiah tentang pendidikan, inovasi pendidikan, dan gagasan pendidikan yang meliputi: 1) artikel penelitian, 2) gagasan konseptual, 3) tinjauan literatur
Read more about Call For Papers Juli-Desember 2020